Karen Chapman, MD
Karen L Chapman, MD, FACS

1750 South Osprey Avenue

About Dr. Chapman



Dr. Chapman is a Board Certified Ophthalmologist with fellowship training in Oculoplastic and Reconstructive Surgery and Surgery and Diseases of the Orbit. She has practiced in Sarasota, Florida since 1997.
A Magna Cum Laude graduate of Harvard University with a Bachelors Degree in Biology and Neurosciences. Dr. Chapman then attended the University of Virginia School of Medicine She completed her internship at Roanoke Memorial Hospital (A University of Virginia Affiliate Program), in Roanoke, Virginia. She completed her ophthalmology residency at University of Virginia.
Dr. Chapman pursued fellowship training in oculoplastic and reconstructive surgery and orbital diseases at Mayo Clinic, Rochester Minnesota, A well respected ophthalmic plastic surgeon in the Sarasota area, Dr. Chapman specializes in cosmetic and functional upper and lower eyelid surgery, cosmetic and functional brow surgery, facial and periorbital skin cancer excision and reconstruction, tear drainage surgery, orbital and facial fracture repair and surgical management of thyroid eye disease.
In addition to surgical and medical procedures, Dr. Chapman performs various aesthetic procedures, including Juvederm and Restylane augmentation, Sculptra Aesthetic, and Botox Cosmetic. Dr. Chapman served as a National Education Faculty Member for Botox Cosmetic.
Insurance & Billing
We participate in most insurance plans. We will file all claims with Medicare and primary insurances. Secondary insurance will be filed as a courtesy. We do not file claims with insurance companies in which we are not a participating provider. We will make copies of your insurance cards and photo identification, these will be placed in your medical file and used as required to file insurance and collect payment.


Prior to your appointment, please verify your insurance coverage and benefits. If your policy is "managed care" and requires an authorization, it can be faxed to 953-5808. It is your responsibility to obtain authorization from your primary care provider prior to your appointment. Your appointment may be rescheduled if you do not have proper authorization. Co-payments will be collected at the time of your visit.



For cosmetic procedures and services not covered by insurance, payment will be collected upon check-out. Cash, personal checks, Visa, MasterCard, Discover and American Express are accepted.
DeLaine
Dramatically refining skin care that is scientifically proven to correct aging skin, control acne, and restore balance to dry, environmentally damaged skin.
Developed by an Ophthalmic Plastic Surgeon and Skin Care Expert with over 40 years combined experience. DeLaine is passionately committed to deliver the highest quality ingredients paired with advanced delivery systems to achieve dramatic results and healthy beautiful skin.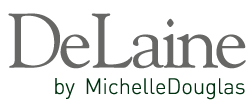 Now

Available!
NEW PRODUCTS in OFFICE
Antioxidant Sunscreen
Neck Firming Cream
Ultra Hydrating Serum
ReTaine
Lubricating Eye Drops & Ointment
The Best Dry Eye Care
Office Hours & Location
Monday—Thursday 9:00am-4:30pm
Friday 9:00am-12:00pm
Our office is closed on weekends, holidays and
lunch daily from 12:OOpm-1:OOpm.

Patients are seen by appointment only.

For the convenience of all patients, those who arrive more than 10 minutes late for their appointment may be rescheduled.
Patients who fail to notify office of inability to keep their appointment will not be rescheduled
500 ft
200 m